Pacific Steel Industries specialize in many types of steel fabrication and detailing of structural, miscellaneous and ornamental steel. Our flexibility assures our clients satisfaction for all metal fabrication needs.
STRUCTURAL STEEL, ORNAMENTAL METALS FABRICATION AND INSTALLATION, MANUFACTURING, SALES, SUSTAINABLE DESIGN, AGRICULTURAL GROWTH, MACHINING AND PRODUCT DEVELOPMENT ARE SOME OF THE KEY AREAS.
WE ARE EXCITED TO LEARN MORE ABOUT YOUR PROJECT. WE WILL HAPPILY OFFER YOU OUR PROFESSIONAL INSIGHT AND HELP YOU BRING YOUR VISION TO LIFE ON TIME AND ON BUDGET. PLEASE CALL US FOR A FREE CONSULTATION AND QUOTE.
OUR ACCURACY AND APTNESS IS EMBEDDED INTO EVERY PROJECT AND NO JOB IS TOO SMALL FOR US!
PLEASE CHECK OUT IMAGES FROM OUR RECENT JOBS. WE ARE HAPPY TO DISCUSS THE PROCESSES INVOLVED IN THE IMAGES YOU SEE IN OUR GALLERY.
Candlewood Suites
Pacific
ABOUT PACIFIC STEEL INDUSTRIES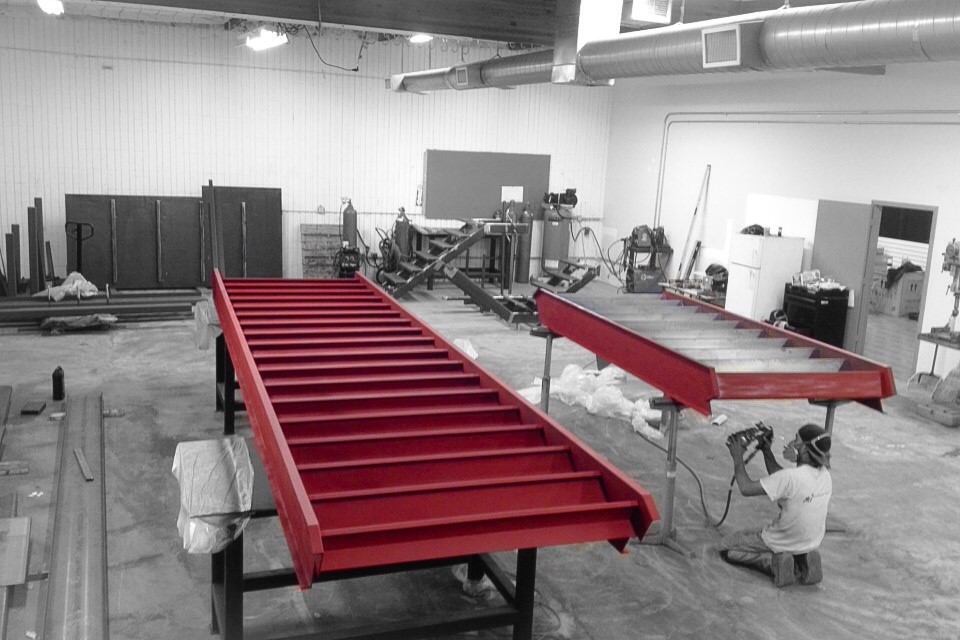 BUILDING AND INNOVATION IS THE CORNERSTONE OF OUR COMPANY'S KEY FOR SUCCESS AND DEVELOPMENT.
Structural Steel, Ornamental Metals Fabrication and Installation, Manufacturing, Sales, Sustainable Design, Agricultural Growth, Machining and Product Development are some of the key areas Pacific Steel Industries, Inc. excels in.
We have learned to refine many tools and techniques acquired while working close with our stakeholders and those involved in our projects. We found that not only is following a strict guideline and allocating all risk factors prior to commencing a new project essential, but really getting to know the region and developing certain roots is significant to our company's growth.
Knowing the surrounding market prior to allocating in a new business opportunity is vital for success. For Pacific Steel Industries, Inc., not only is starting a place of business during a specific project important for our company, but the surrounding neighborhoods and work force that will benefit from such a successful project.
Amazing job on the project! The flexibility and customization on the job really allowed this to go without a hitch. Look forward to future work
Pacific Steel Industries did great work and met the deadline. We also couldn't be happier with the communication. Thank you.
Subscribe now and receive weekly newsletter!